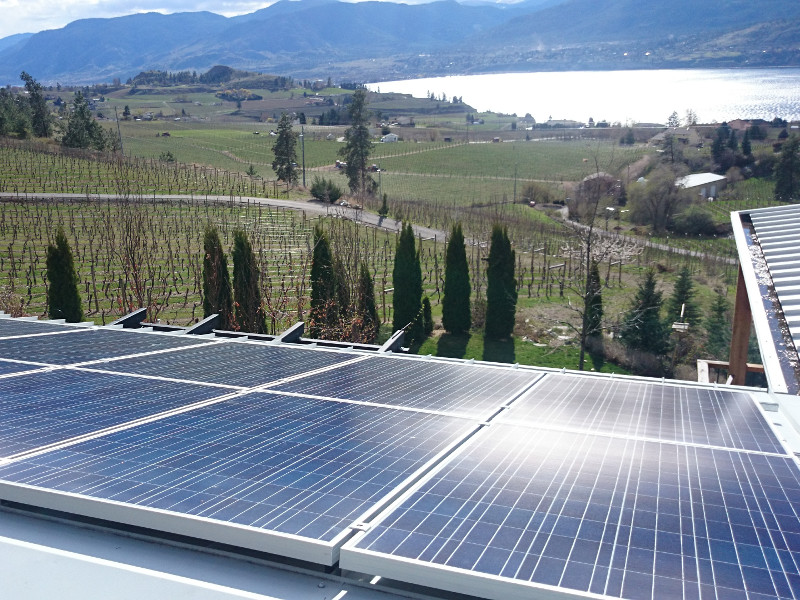 Swiss Solar Tech Ltd is a leading solar installer and a private held British Columbia company incorporated in 2001 based in Summerland, B.C. Canada. Swiss Solar Tech Ltd. was formed for the purpose of offering solar water heating including solar pool heating, solar PV for electricity and heat recovery systems to the government, institutional and commercial business sector as well as to the private home owners.
Swiss Solar Tech Ltd. provides high efficient heating and cooling systems by combining solar thermal with ground-source heat pumps, air to water pumps, heat recovery systems and geothermal ground loops. These energy efficient techniques and technologies guarantee cost effective energy savings for commercial structures such as hotels, resorts and multi-residential buildings.
We have the expertise to provide award winning heating and cooling systems for commercial buildings, tailored specifically to our customer's requirements. Our goal is to work with our clients and strive to deliver the newest technologies available for energy efficient HVAC systems, installed on time and at competitive prices.
Design, supply and installation of solar PV grid-tied systems to lower or eliminate electricity costs for home owners and commercial building owners has been another service we have added throughout the years we have serviced Western Canada.